04
Mar
Toyota shifts up expansion gear on strong sales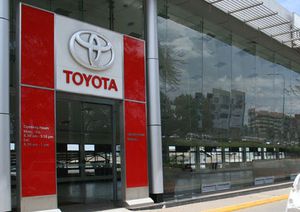 Toyota Kenya is expanding its branch network with a twelfth dealership for its commercial arm Hino Kenya on the back of strong auto sales.
The firm has opened a Sh400m dealership in Machakos County along Mombasa road to serve the Eastern region by providing a sales and service point for the Hino trucks and buses.
The company is also betting that the intentions of the East Africa Community states to ban importation of used cars will be signed into law in a move that will accelerate demand for new cars.
"It is my distinct pleasure and previledge to have Machakos join this distinguished and worldwide fraternity by officially opening Emperor Motors now," General Manager for Europe and Africa, Hino Motors Japan Shuichi Kaneko said.
http://www.nation.co.ke/business/corporates/Toyota-shift-up-expansion-gear-on-high-demand/-/1954162/3103414/-/tp7vyb/-/index.html